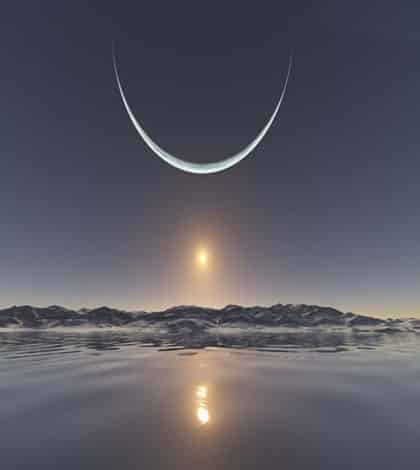 Today is the shortest day of the year for the Southern Hemisphere, otherwise known as Winter Solstice.
Winter Solstice is scheduled to occur at 4.24pm today, when the sun's position in the sky reaches its farthest point north of the Equator. It means today will have the least amount of daylight of any day for the year.
In Auckland, this equates to just nine hours, 37 minutes and 58 seconds, and in Invercargill, just eight hours, 35 minutes and 5 seconds worth of daylight.
Starting tomorrow, the days in the Southern Hemisphere will start to get longer and the moon larger, as the South Pole begins to tilt towards the sun.
During the Winter Solstice, there is no sunlight at all south of the Antarctic Circle – they have 24 hours of darkness. However, if you want to experience a day with no sunset will have to head to the Arctic Circle where the sun will remain overhead for a full 24 hours!
In the Northern Hemisphere today's summer solstice is extra special as it coincides with a full moon. This is the first time since 1948. This won't happen again until 2062!
the difference between the northern hemisphere and southern hemisphere is
it the northern hemisphere is it summer and it is warm.
The equator is the line in the middle of the northern and southern hemisphere
They are picking their strawberries. We are just beginning to plant our veges and fruit trees
The farmers said it has not been a strawberry for nearly 70 years
It is the opposite to the southern hemisphere
In the northern hemisphere it is the summer solstice and in the southern hemisphere it is the winter solstice
The Indian tribes know it is the time to start picking their veges and fruit when it is the summer solstice.
In the southern hemisphere it is dark.
At antarctica it is dark all day at the moment and at the arctic circle it is sunny all day at the moment.
It will be hard to tell if it is day because it is dark.